THE BEST HOME BASED BUSINESS
The best home based business that you can start is the one that you have a passion for. Many people spend long periods of time looking for the perfect home business when all the while it is right under their noses. If you know something about anything, you have yourself a home business. The key is the take what you know something about, a passion or knowledge and write about it. My passion was the internet and website design. I didn't know everything there is to know about it but I started writing. Anything related to web design pretty much is on this site or it will be. All theme related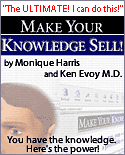 What is it that you have a burning passion for? Where are your real interest. Is there anything you would like to see changed in this world or your state or your city? Can you help others discover their passions?
Answer some of these questions and you will begin to see what your interest are and then can move forward to finding the home business for you.
When searching for the best home based business, remember that people on the internet search for information so if you can provide an answer to a problem you are ahead of the game. Convert the knowledge you have into in demand Content. In order to succeed online, start where they start, at the search.
The best business for one person will not be the best for another person. It's kinda like expecting everyone to like a certain kind of movie, it just wont happen. We are all very different, so the key to finding the best home based business for you is to find out what relates to you, your interest, and passions, then and only then will you find fulfillment and purpose in the work you do.
You may have to create your own opportunity and sometimes you will find the perfect business model that fits perfectly. Either way if you use the gift that God gave you and then mix in your passion it will add meaning and of course purpose to your life. Some times it is a challenge to find a way to earn a buck forme it. But I think as long as you can fulfill the needs of your site visitors, you wont have a problem making money with it.
For instance, if you like to cook, and the people that you cook for loves your cooking and you are always in the kitchen then i would say that you have a passion for cooking. There is an idea. You can have a business on the internet and sell your recipes or maybe give cooking advise. Or even teach a cooking class through video and charge for that. Are you filling fulfilled yet? Do you get the point I am trying to make here? Just figure out what you are passionate about and go from there.
It is not as hard as you think to figure out what the best home based business for you is. Sometimes you may just have to join an affiliate program and start from there. Once you figure out what your passion is. You are going to need a website to start to drive visitors to. For this I recommend Solo Build It. All the tools that you will ever need are included in the package. So go visit the site and take a look around and learn how to make your knowledge sell.

Back To Articles

Making Money Online With Online Home Business Training
Small Business Web Design Home